How to Style Jewellery in 2021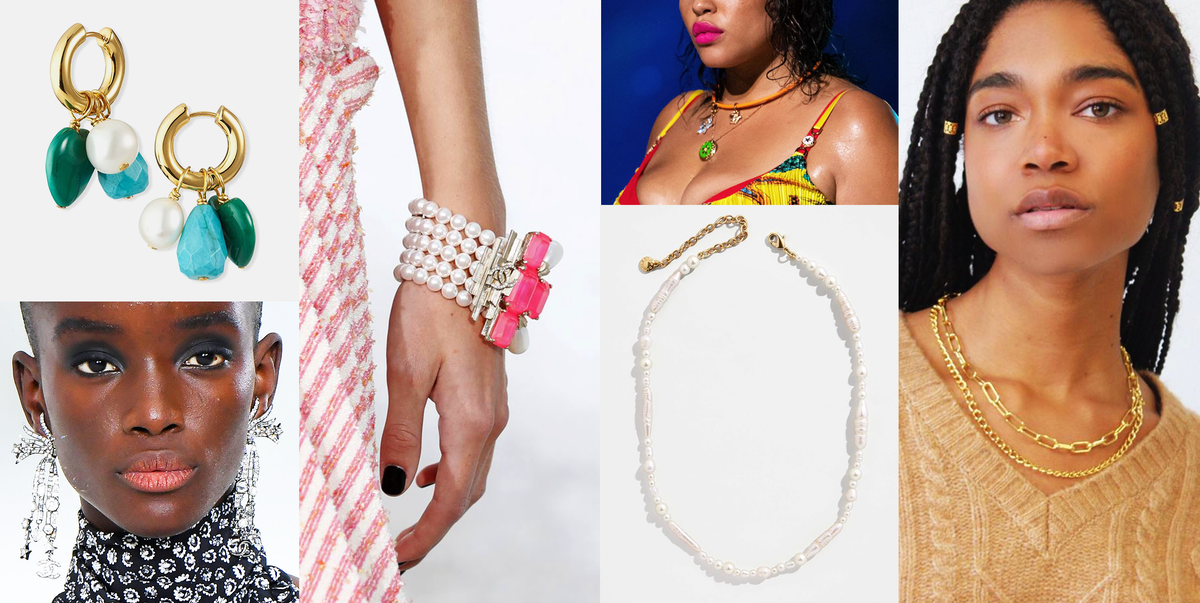 There are many different ways to style jewellery. Some people would prefer to wear their jewellery subtly. Others would stand out and wear plenty of jewellery to stand out. 2021 is the time to try new things, so here is a quick guide.
Layer Up Your Jewellery
Layering your jewellery with necklaces, rings and bangles. The best bit about this is that you can mix different gemstones. Rings are simple pieces of jewellery that you can layer up on the same hand. You either have the option of wearing two rings on one finger or 2-3 rings on one hand.
Layering up necklaces/ chains is another way to do it. There are different levels of chains out there that can make this look great. Additionally, you could wear a plain chain with a necklace that has a gemstone with it. Adding a bit of colour to your style.
Know When You Are Wearing Enough
Although we encourage you to layer up, there is also a stopping point when it comes to jewellery. Yes, believe it or not, there is a stopping point when it comes to jewellery. Too many earrings in one ear can be a thing. Too many rings, on one hand, can also be a thing so, make sure that you do not do it.
If you are going to wear emerald rings, the last thing that you want to do is wear a bold necklace that has a gemstone. Too many gemstones just look like you are trying to flex how much money you have. Keep it simple and wear one piece of jewellery.
Earrings
Earrings are still in fashion. Simple stud earrings can be a great addition to any outfit. There are a couple of ways that you can about this as well. You have a choice of keeping it simple with a silver earring. Silver is a great neutral colour that goes well with the majority of the outfits that you probably have in your wardrobe. You could also choose gold earrings. It just comes down to your personal preference.
Mix Your Metals
Mixing metals is something else that you can do. Silver jewellery, gold jewellery, or even rose gold jewellery. Now, we wouldn't recommend doing this with your rings. However, your necklaces and bangles are great for mixing metals. Try not to choose metals that clash too much. Silver pendants with a gold setting are great for necklaces.
Decide Where the Centre of Attention Will Be
Decide if you want people to focus your attention on your outfit or your jewellery. For example, you might be wearing a low cut dress. This would be the perfect time to be wearing a necklace with a ruby gemstone. If you want people to focus on the outfit then you should wear more discrete jewellery, keeping it plain with just the metal would.
Summary
There are ways that you can style your jewellery. However, it is whatever you are most comfortable with, including what goes with the rest of your outfit. Art deco engagement rings are great but are something that you will want to be the main piece of jewellery.